Regular price
€87,50 EUR
Sale price
€20,83 EUR
Unit price
per
Sale
Sold out
This workshop clearance is a unique opportunity to obtain artisanal glass beads, at very affordable prices, to create your own jewellery, to give as a gift or to add to a lovely collection.
🌸 All bead sets are €25.
🌸 Normally, each of Kathryn's beads is sold between €14 and €125 to the unit . These €25 prices are therefore a unique opportunity, not to be missed, if these beads appeal to you.
🌸 Sets contain 1 to 12 beads: quantity varies depending on technique, size and level of execution. All beads are quality and can be strung sustainably in jewelry.
🌸 Typically, sets with a larger number of beads were created in Kathryn's early years, and those with 5 or fewer were created more recently. The newer the beads, the more detailed they are.
🌸 If the purchased bead set contains beads that you will not wear: these pearls, strung on a cord to make a necklace, make very pretty gifts!

As an option, you can add leather cords to your order: they are each 60cm long and arrive unknotted. It will be up to you to thread one or more of the glass beads onto the cord.
Do not give to children under 13 years old.
Matériaux

Perles de verre créées entre 2004 et 2022, par Kathryn Greer
Recuites dans un four spécialisé (comme un four de poterie) pour assurer la durabilité de la perle
Livraisons & retours

Livraison en France à partir de 3€ TTC.
Livraison internationale à partir de 8€ TTC.
Commandes supérieures à 180€ TTC : livraison offerte en France et réduite à l'international.
Dimensions

Se référer à la règle dans la photo pour mesurer les perles de verre
Entretien facile

Nous prenons beaucoup de plaisir à fabriquer vos bijoux !

Pour conserver son éclat et le faire durer des années, portez le bijou aussi souvent que possible. De plus, frottez-le de temps en temps avec un chiffon doux, gardez-le au sec et rangez soigneusement chaque pièce dans un récipient séparé.
View full details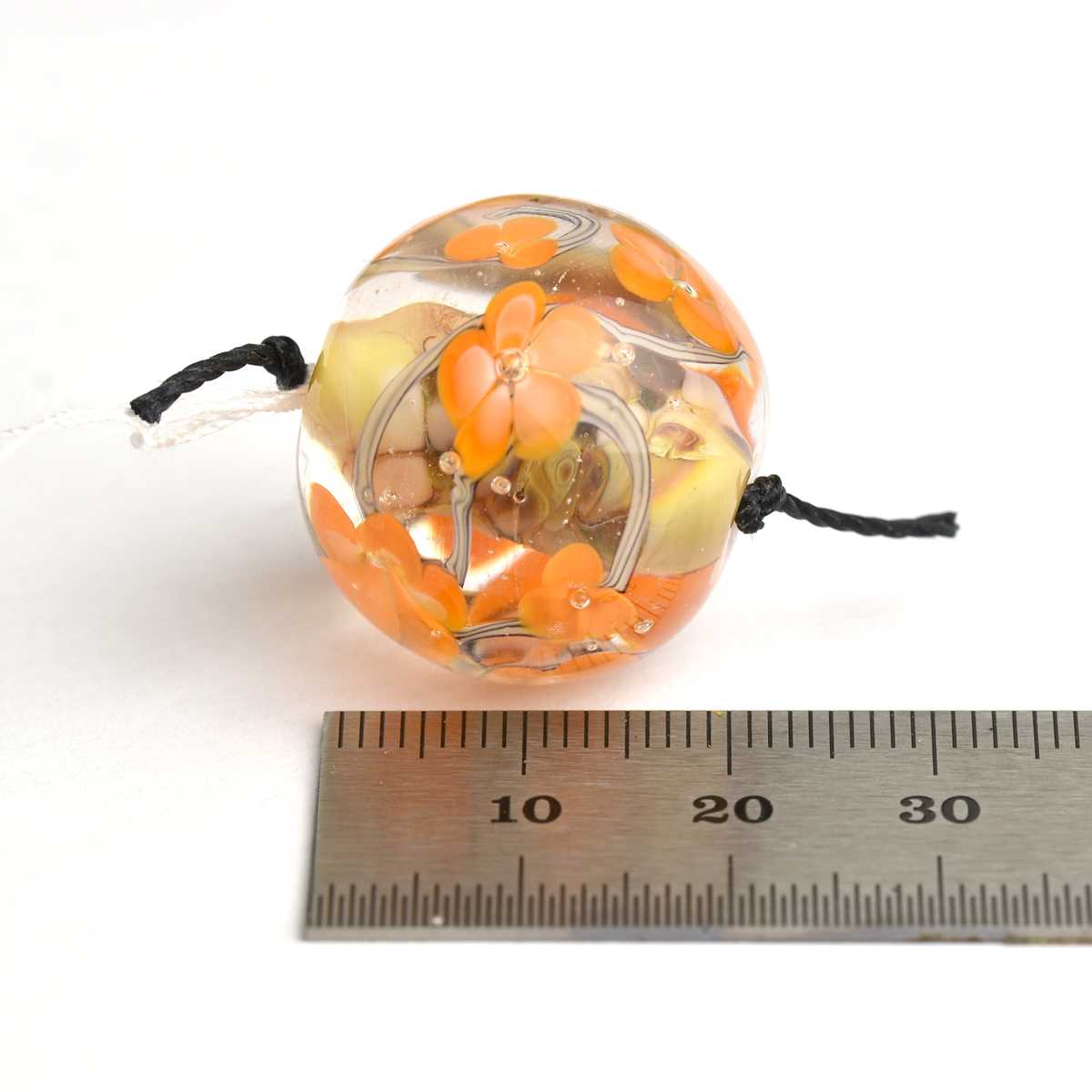 Vu dans...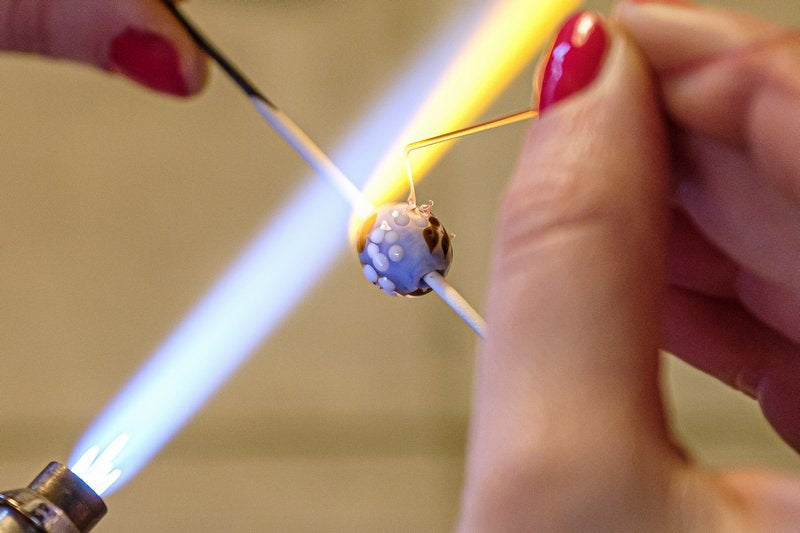 Artisanat Français
Au sein de son bel atelier en région parisienne, notre créatrice Kathryn s'occupe personnellement de chaque étape de création du bijou, du dessin à la fabrication.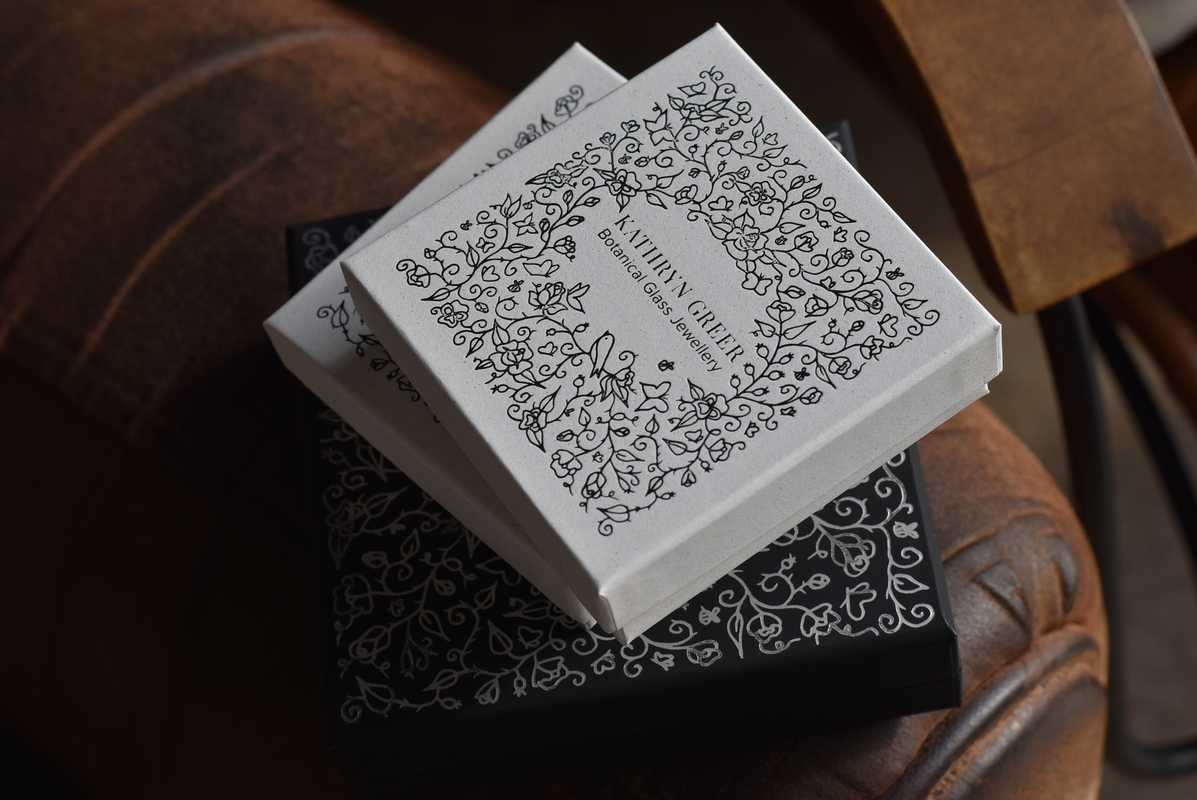 (Se) faire plaisir
Quelque soit l'occasion, les bijoux choisis vous parviendront dans un joli petit écrin prêt à offrir, avec en option la possibilité d'ajouter un papier cadeau.
Elégament emballé et prêt à offrir

Fabriqué avec soin en France

Expérience clientèle 5 étoiles

Satisfaction garantie à 100%

Créatrice passionnée depuis 2004